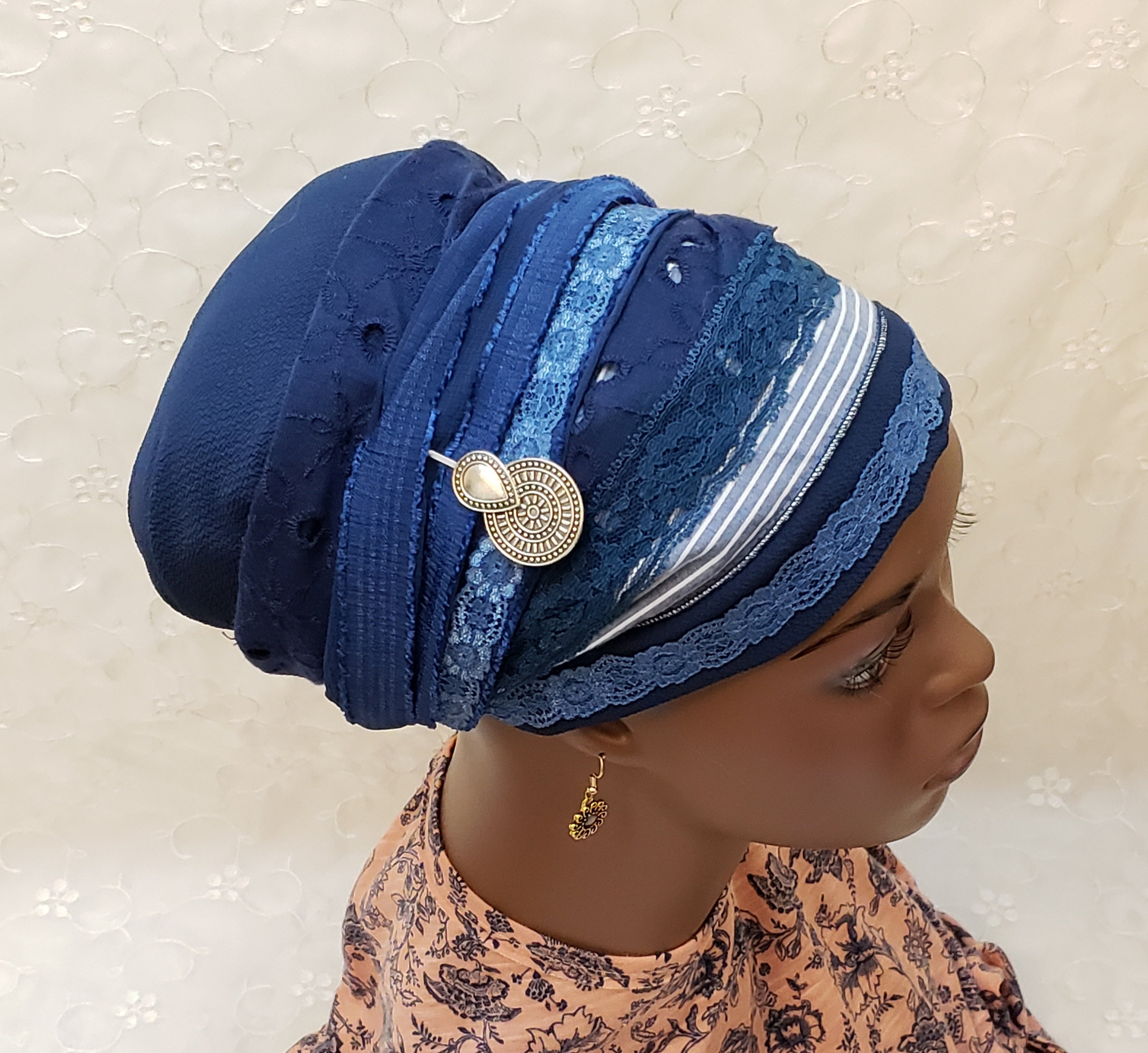 Another favorite blue tichel.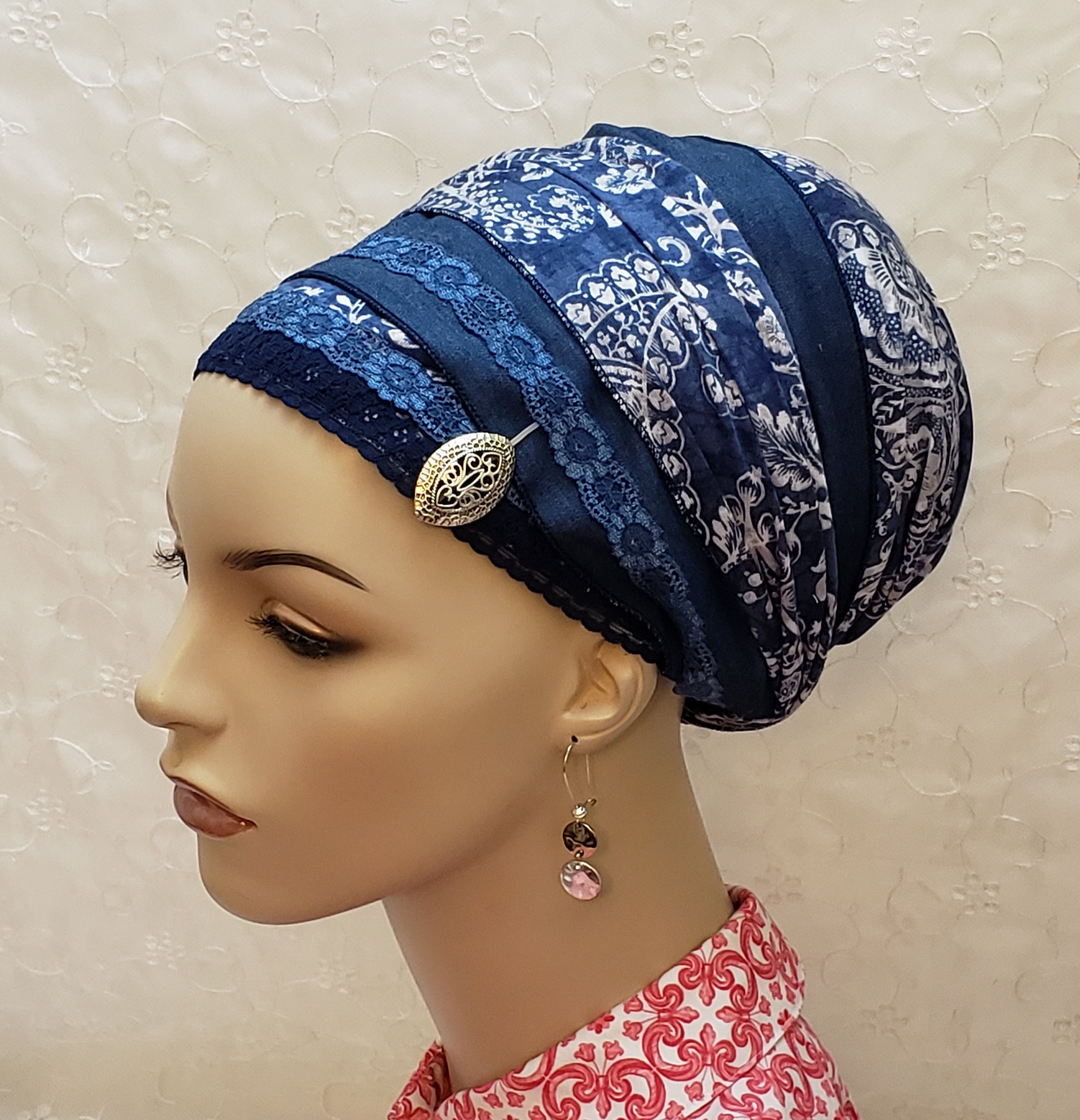 A favorite blue tichel.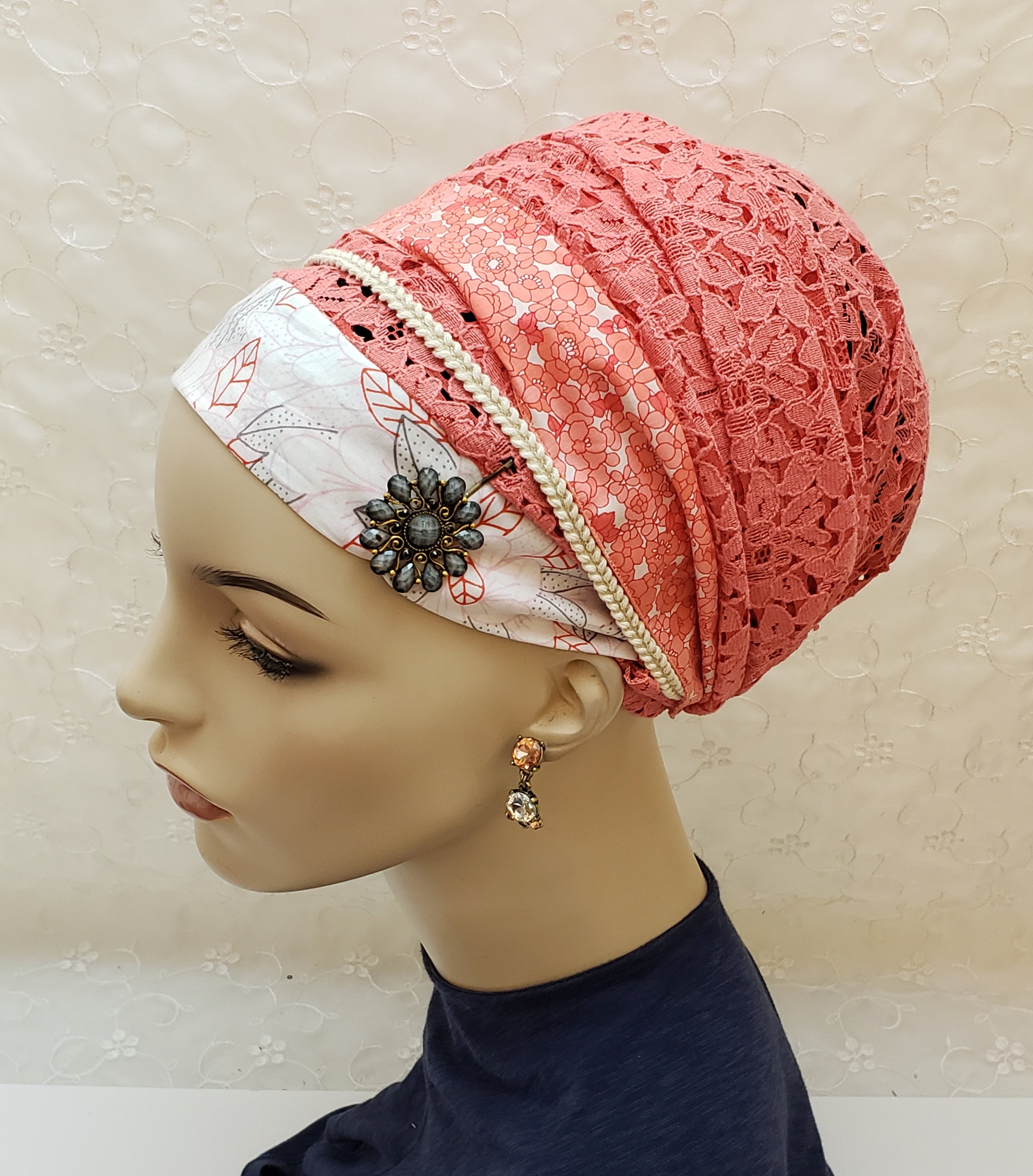 Spring is coming!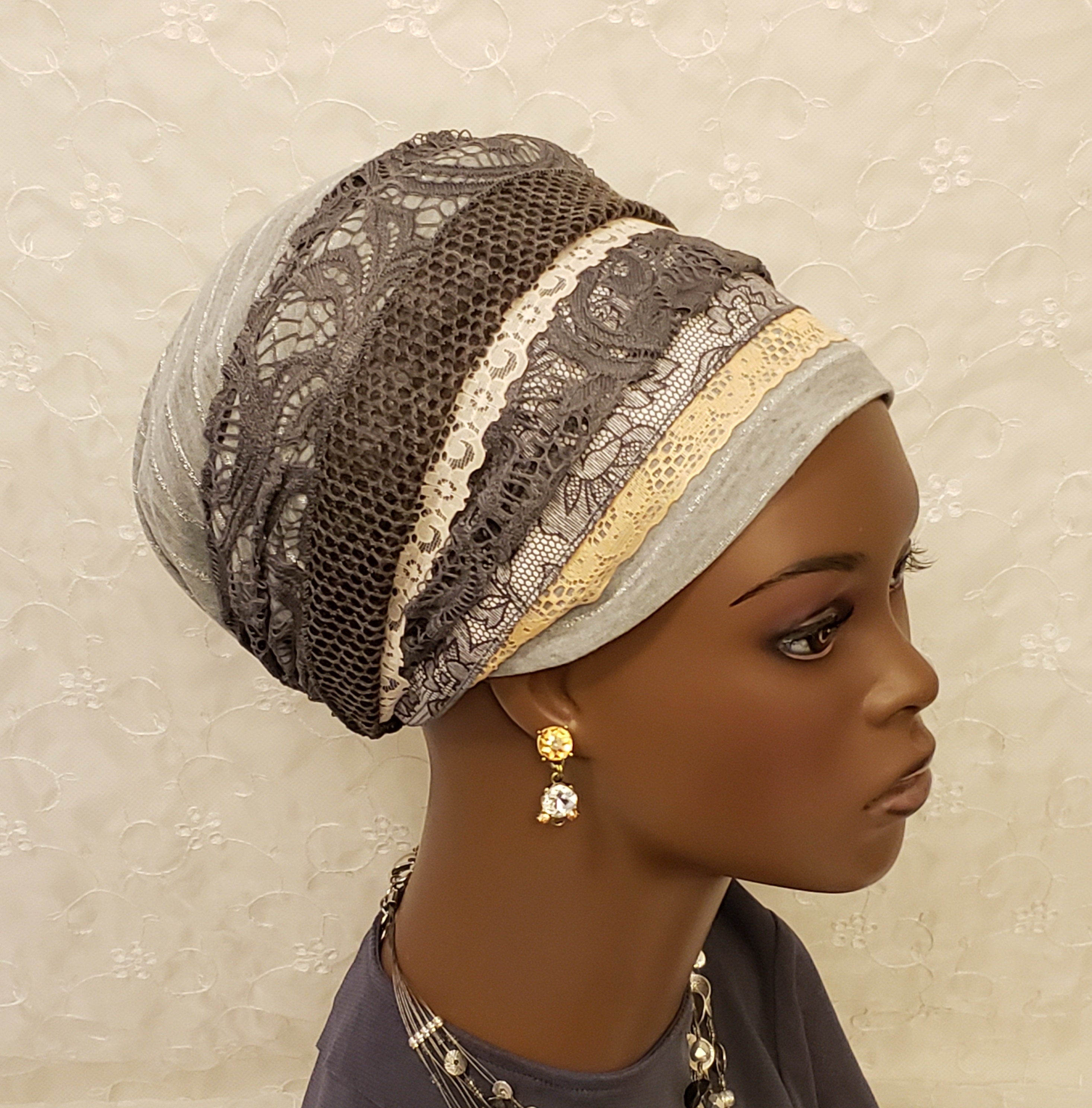 Grey is a popular neutral color.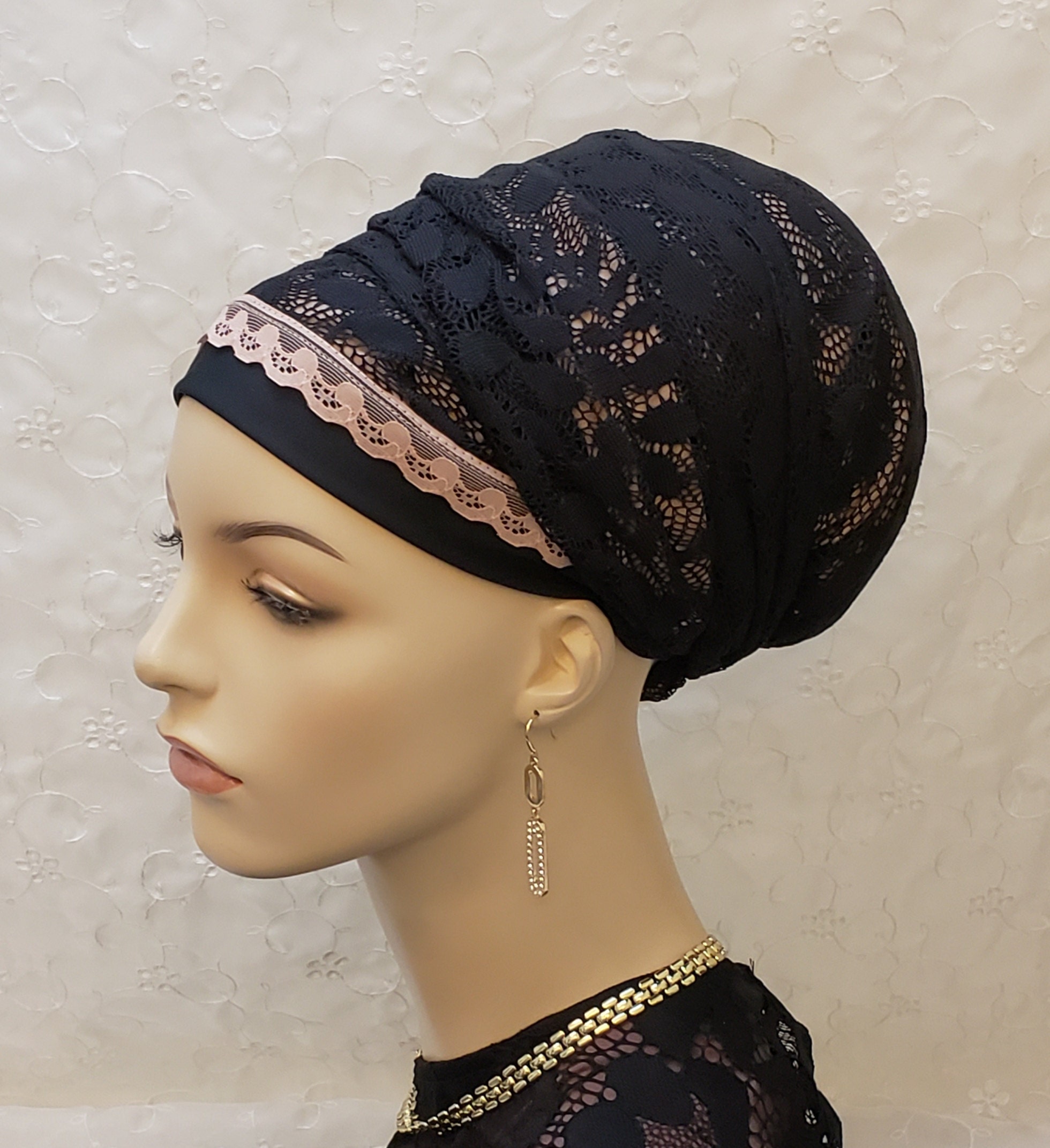 Just grab your heels and go!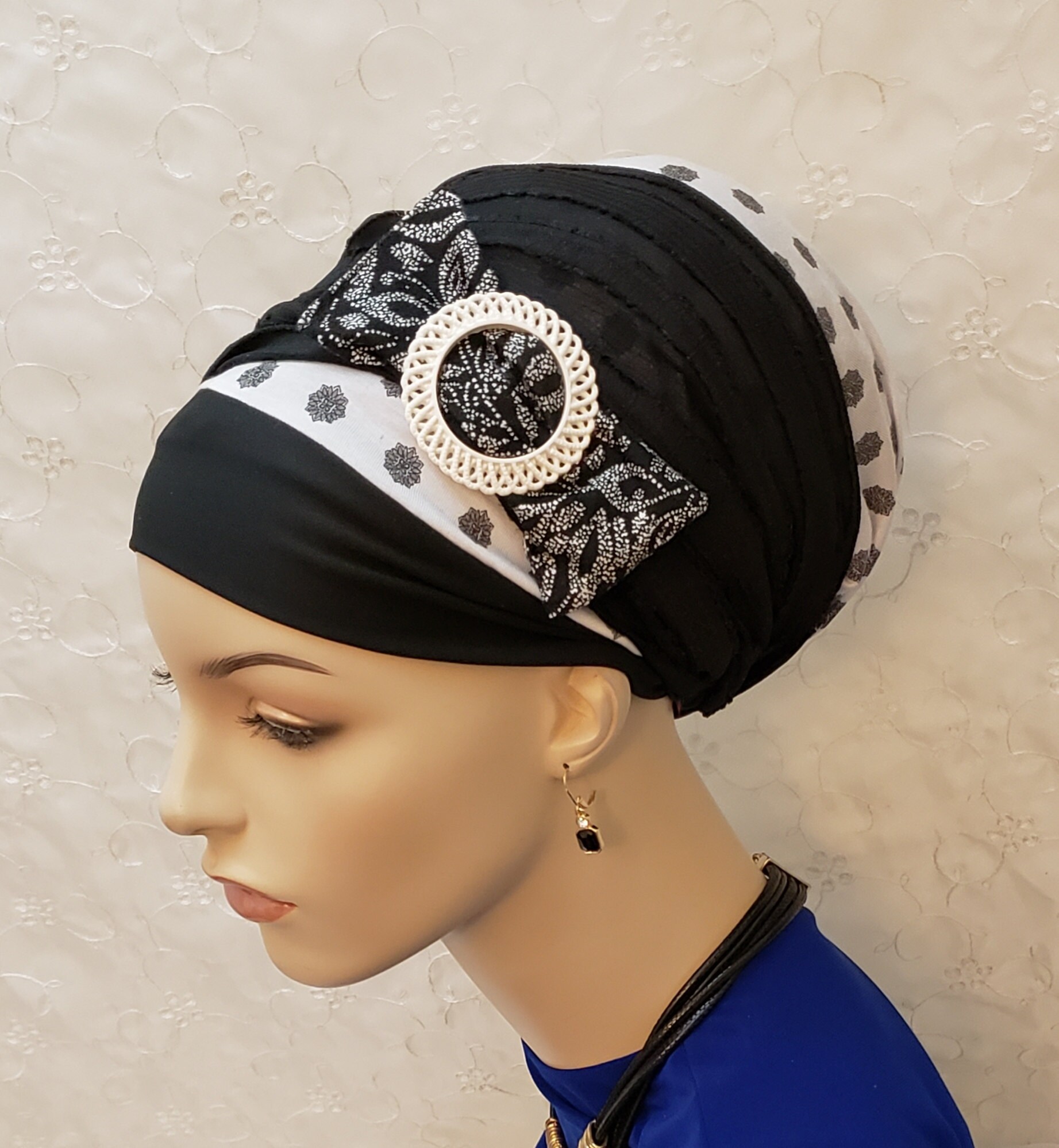 So sophisticated and simple enough to complement many outfits.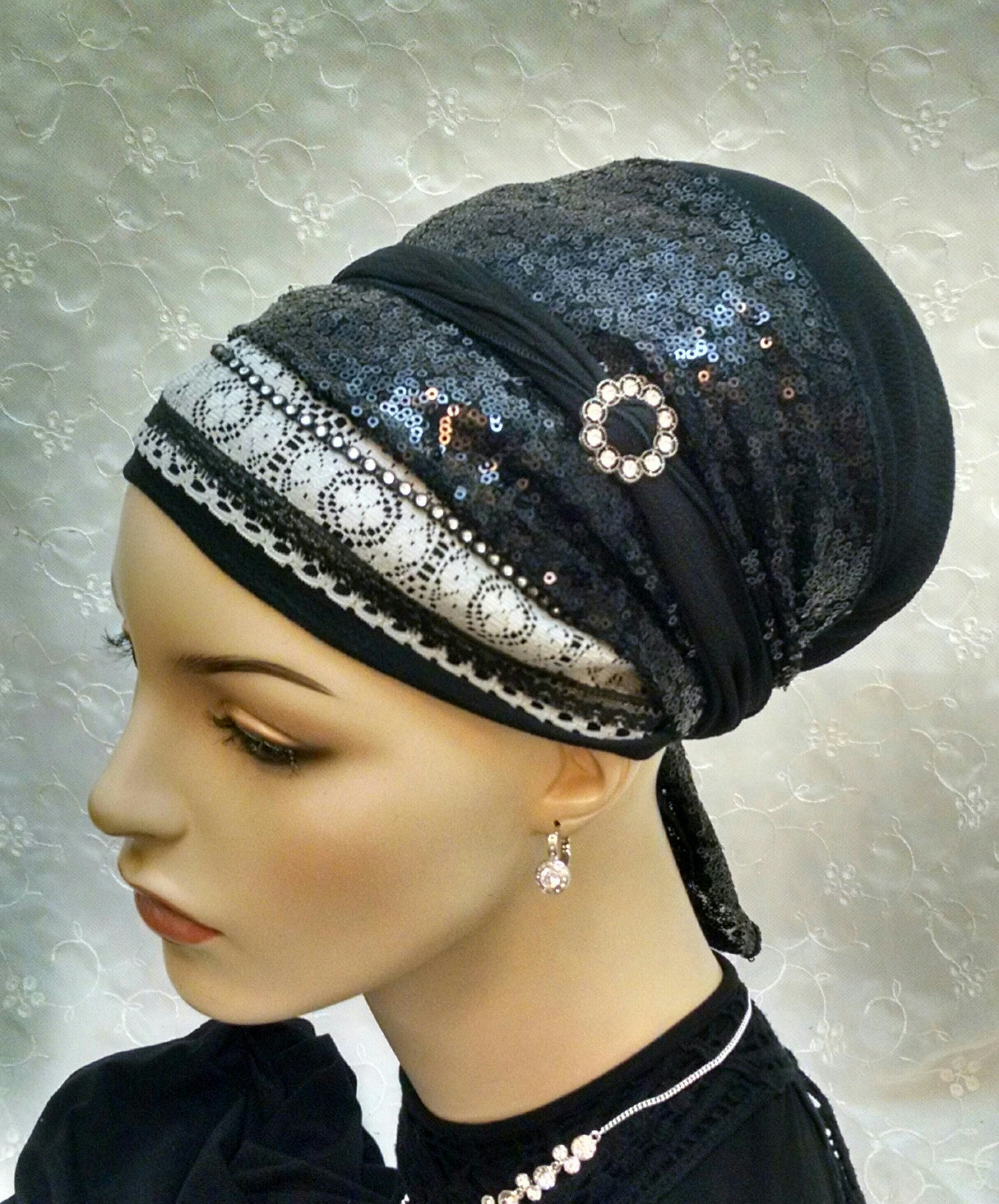 Another wedding favorite!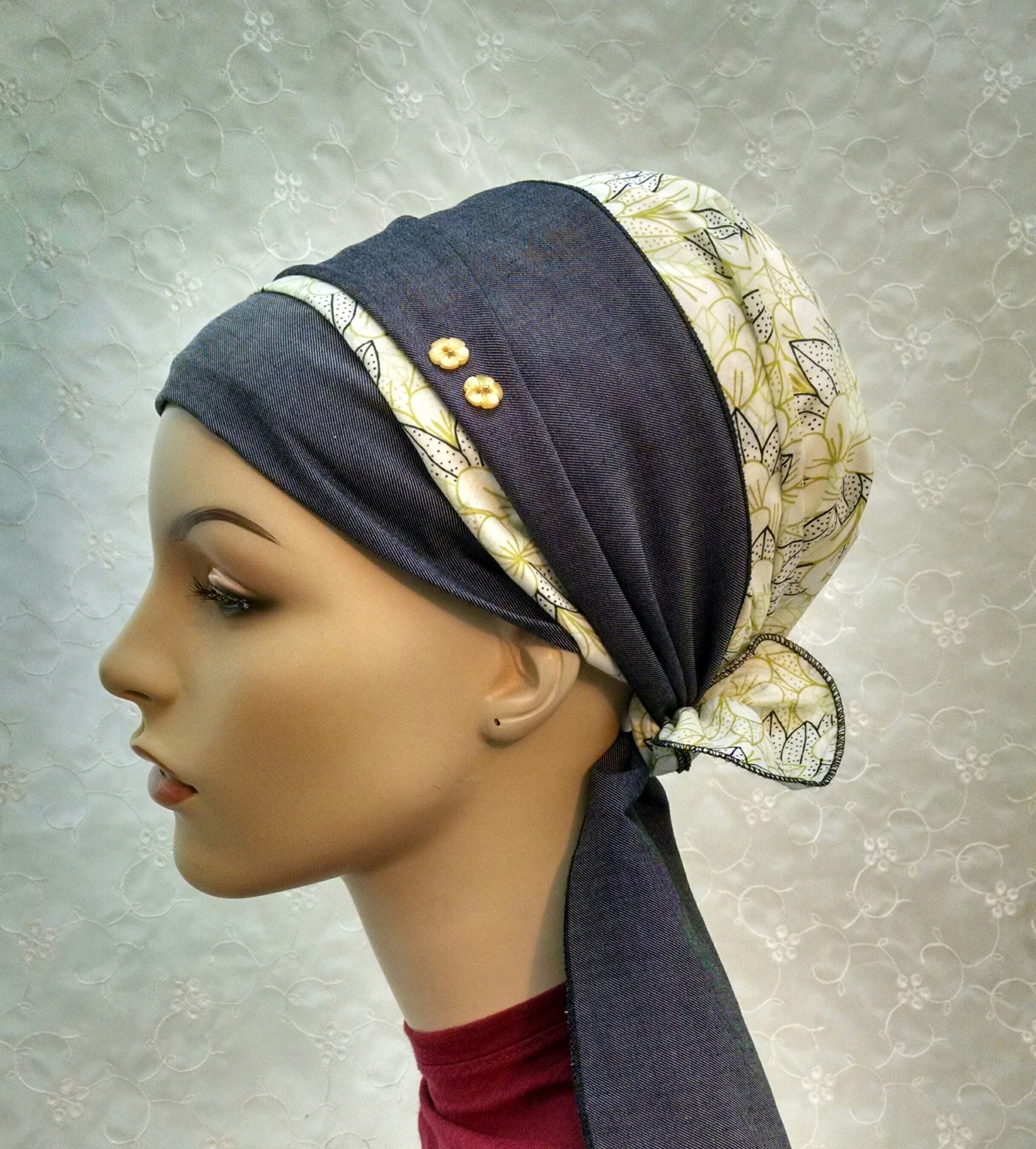 A nice complement for jeans with small flower buttons for accent and the ties tied off the side for accent.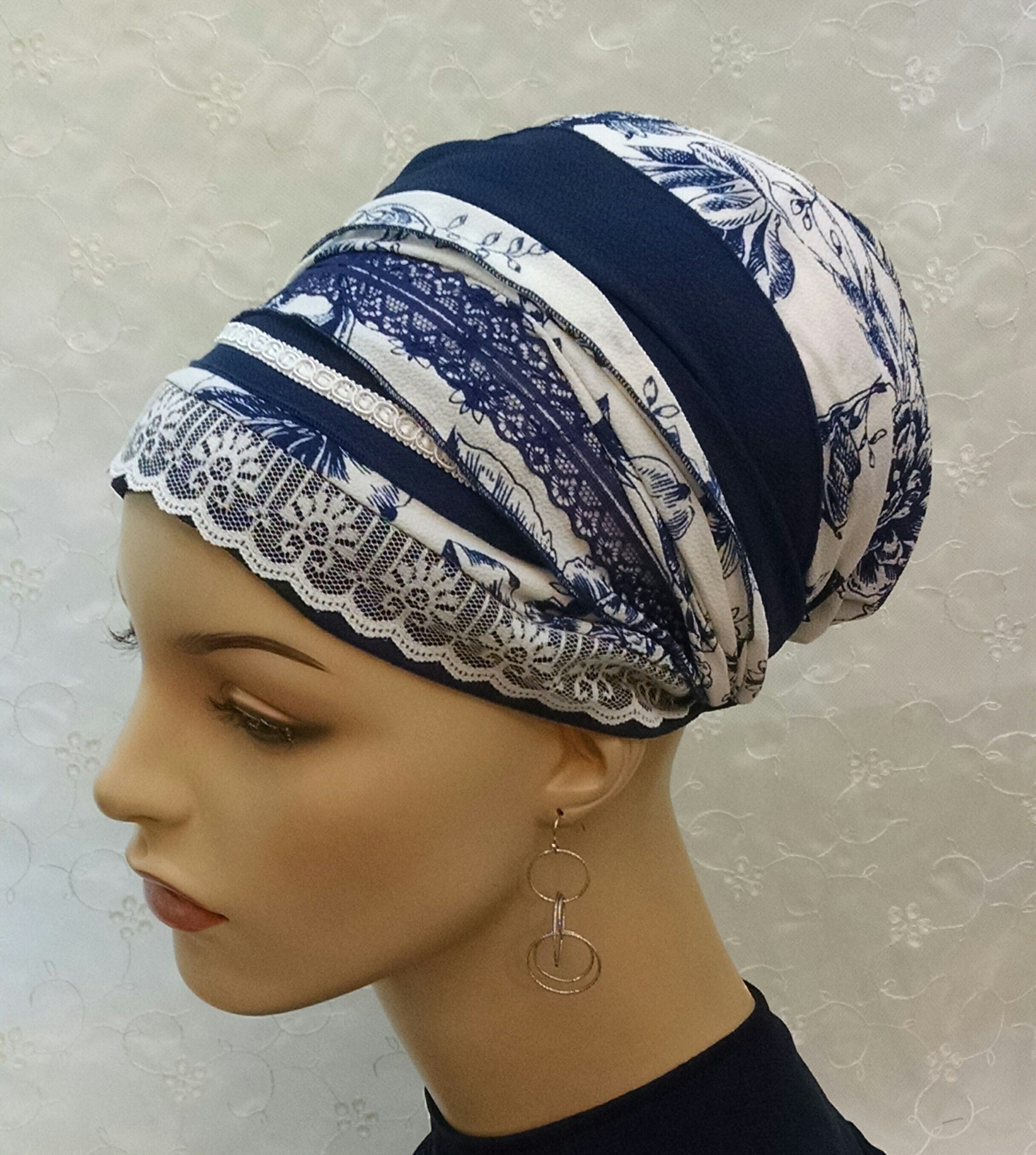 I fell in love with this fabric at the store! I thought, 'I've got to create something beautiful with this!'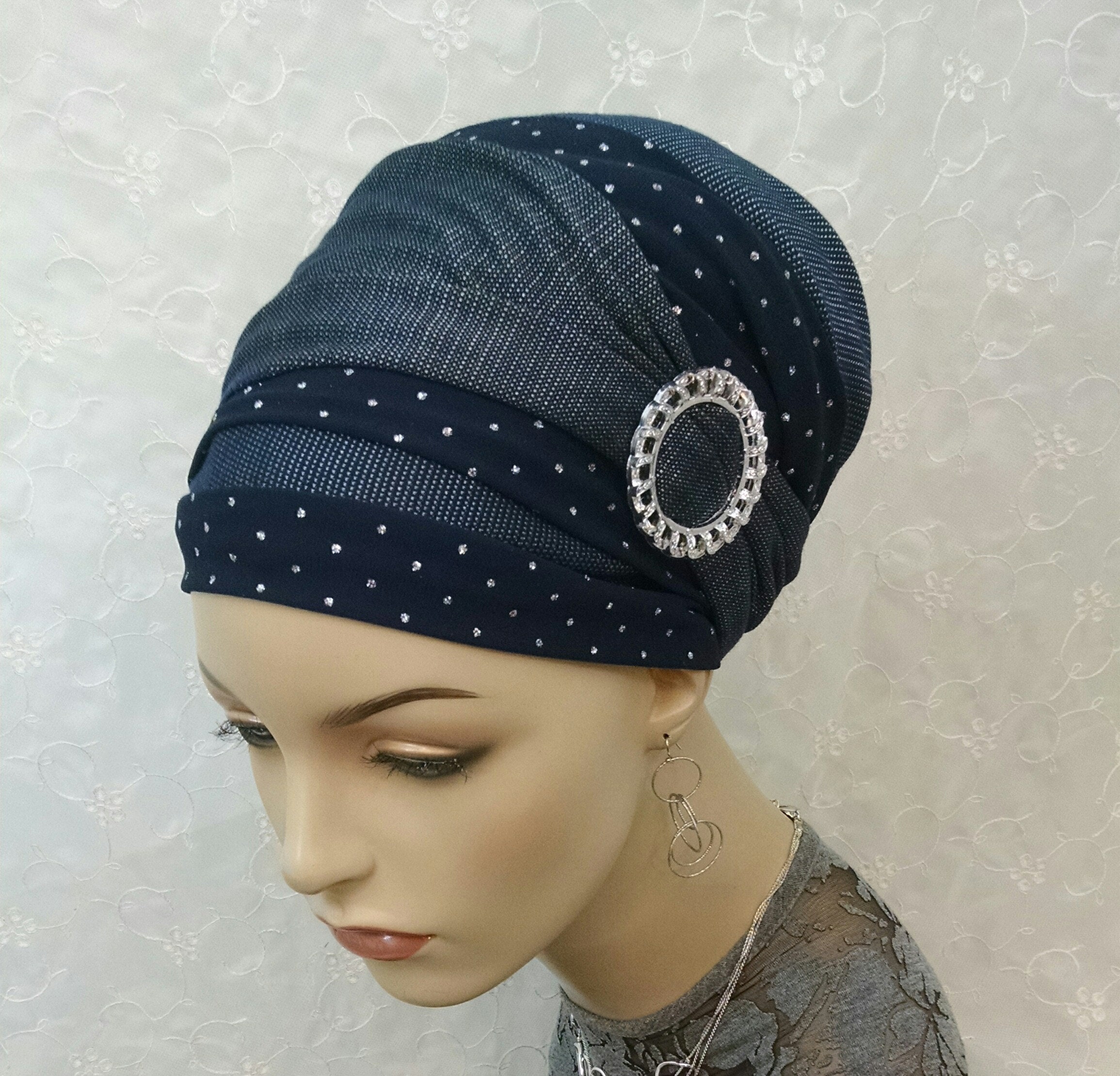 A major go to scarf!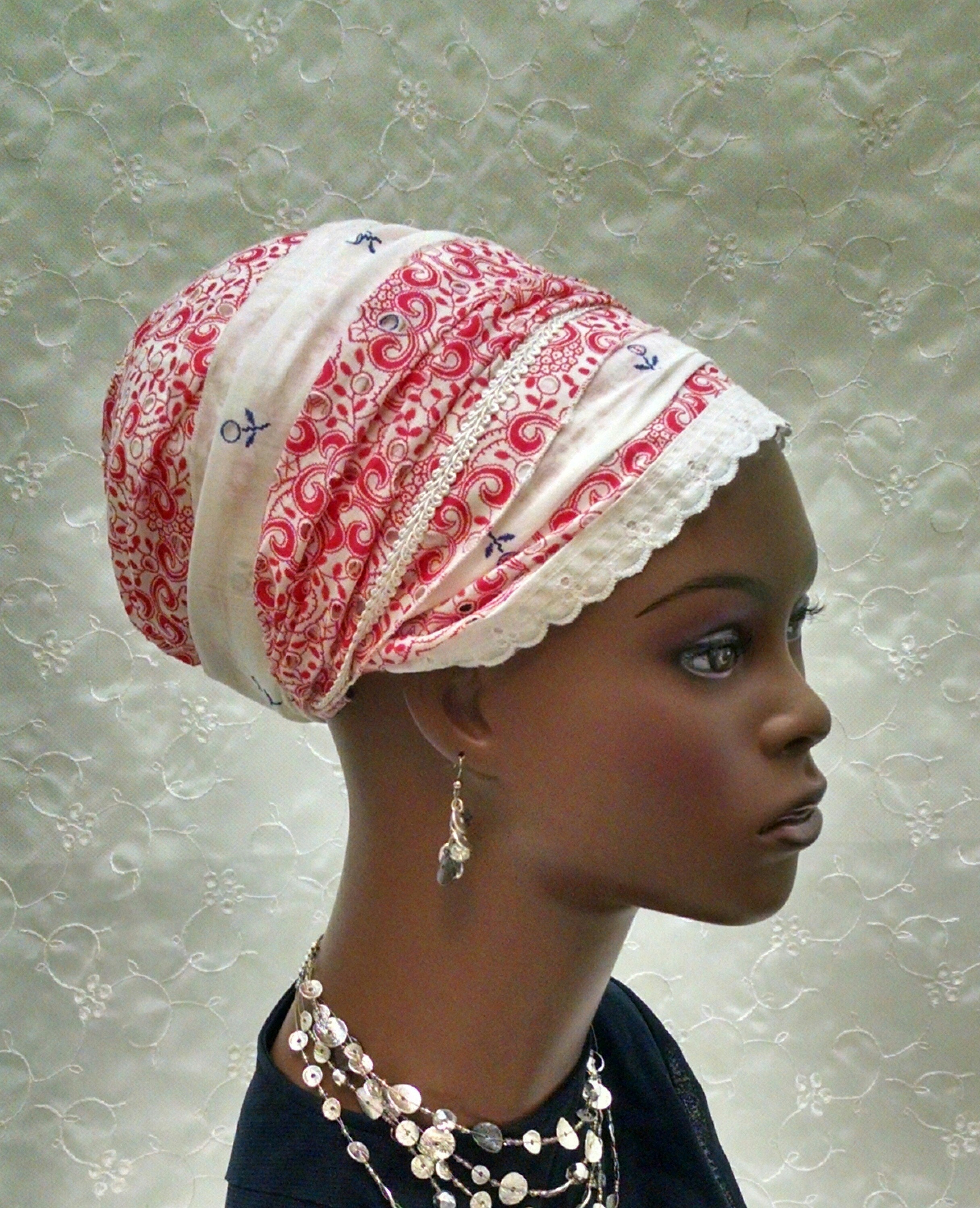 Definitely a Fourth of July choice!
Love love love! Neds to be worn over a white volumizer, though.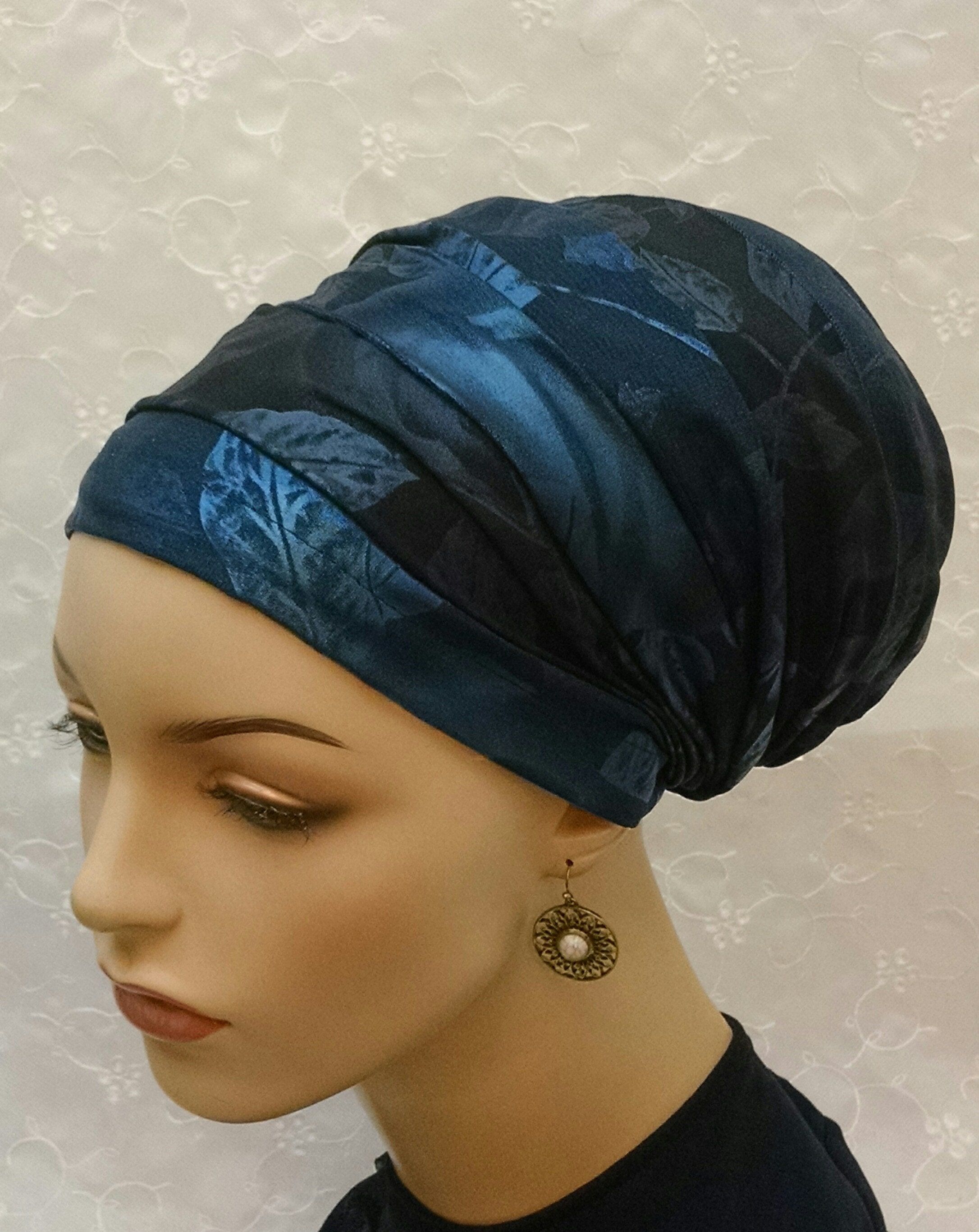 Totally upgrades your look!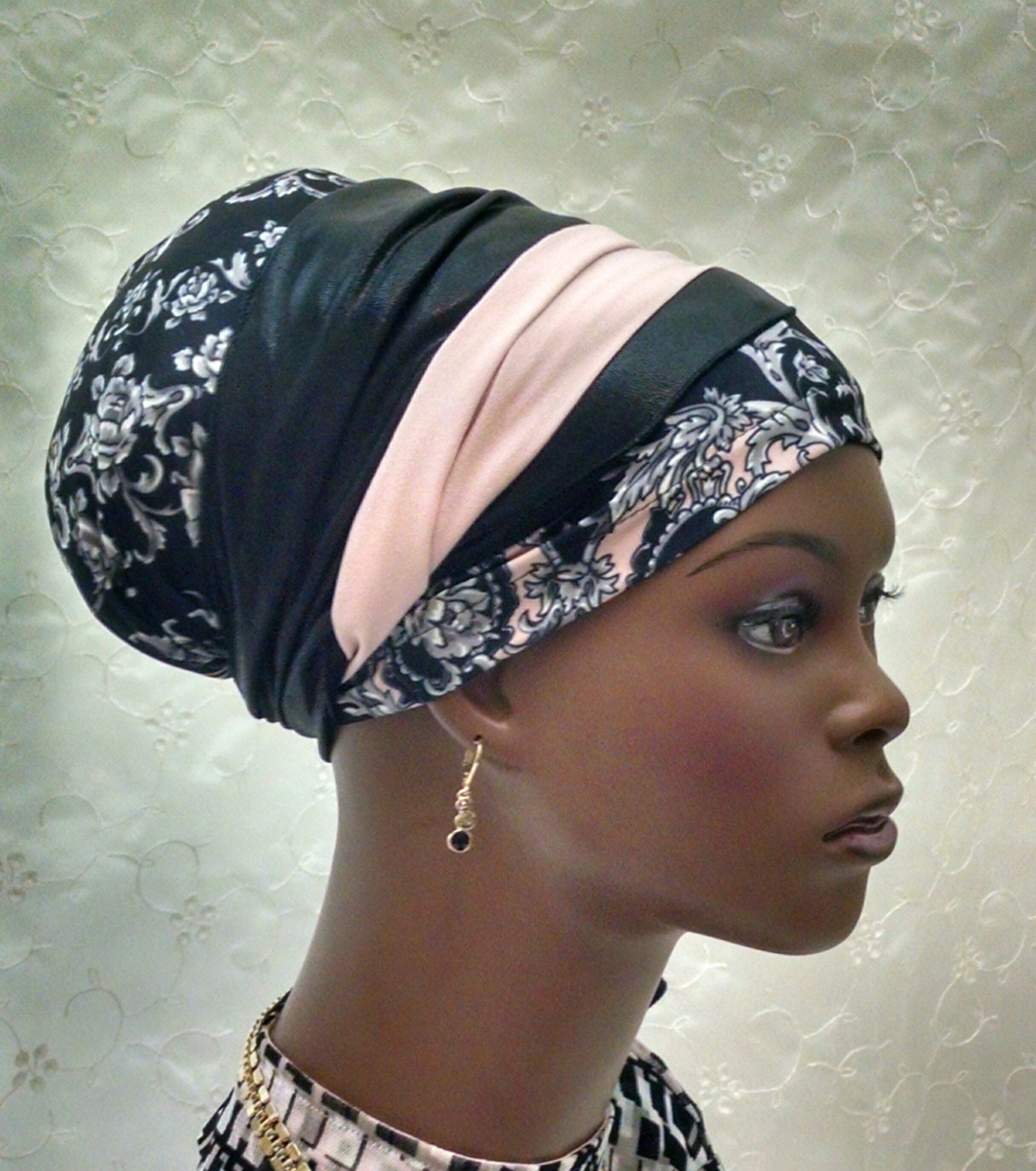 A definite neutral favorite! Love the pink in the pattern too!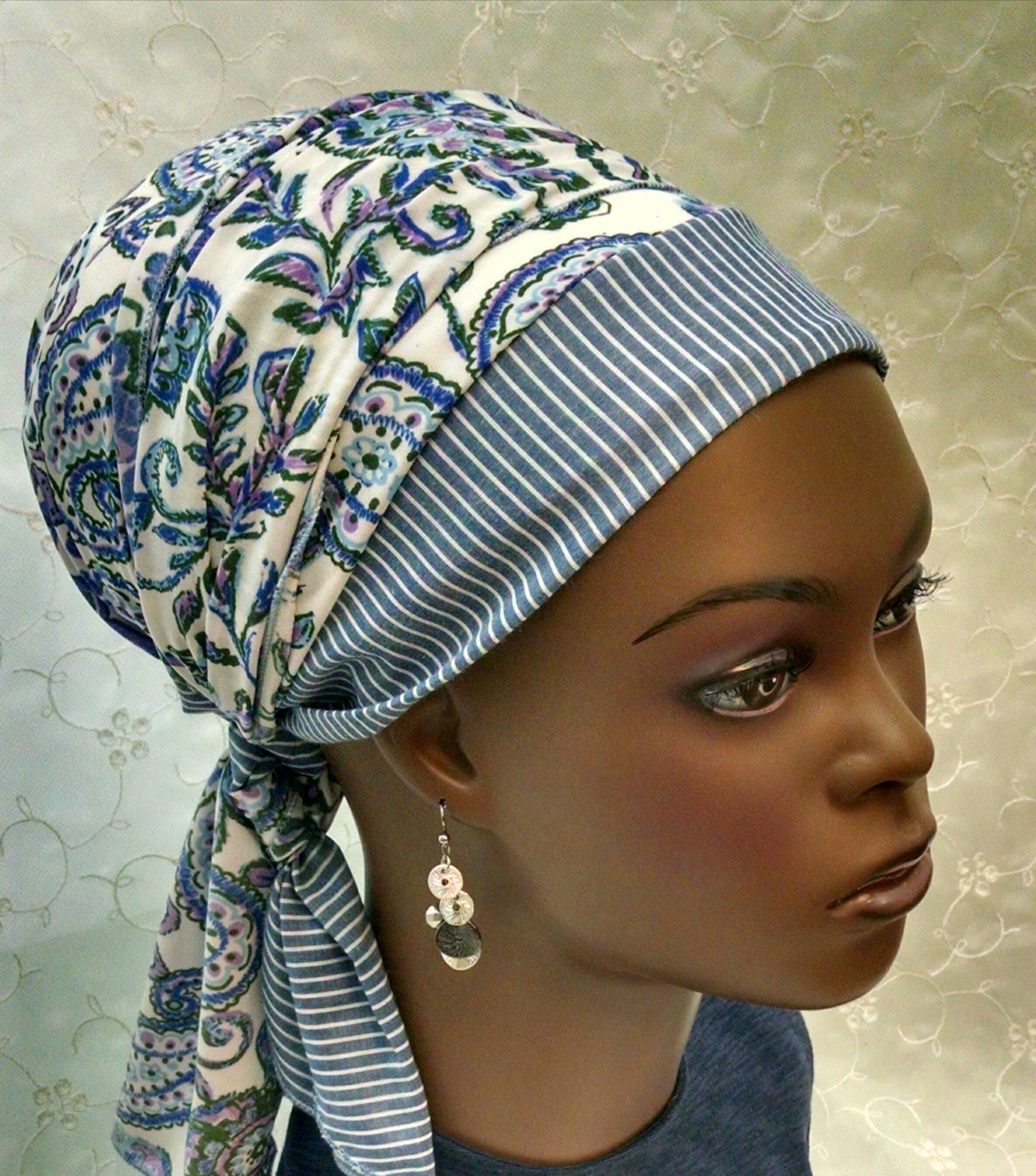 Pair this with your favorite jeans!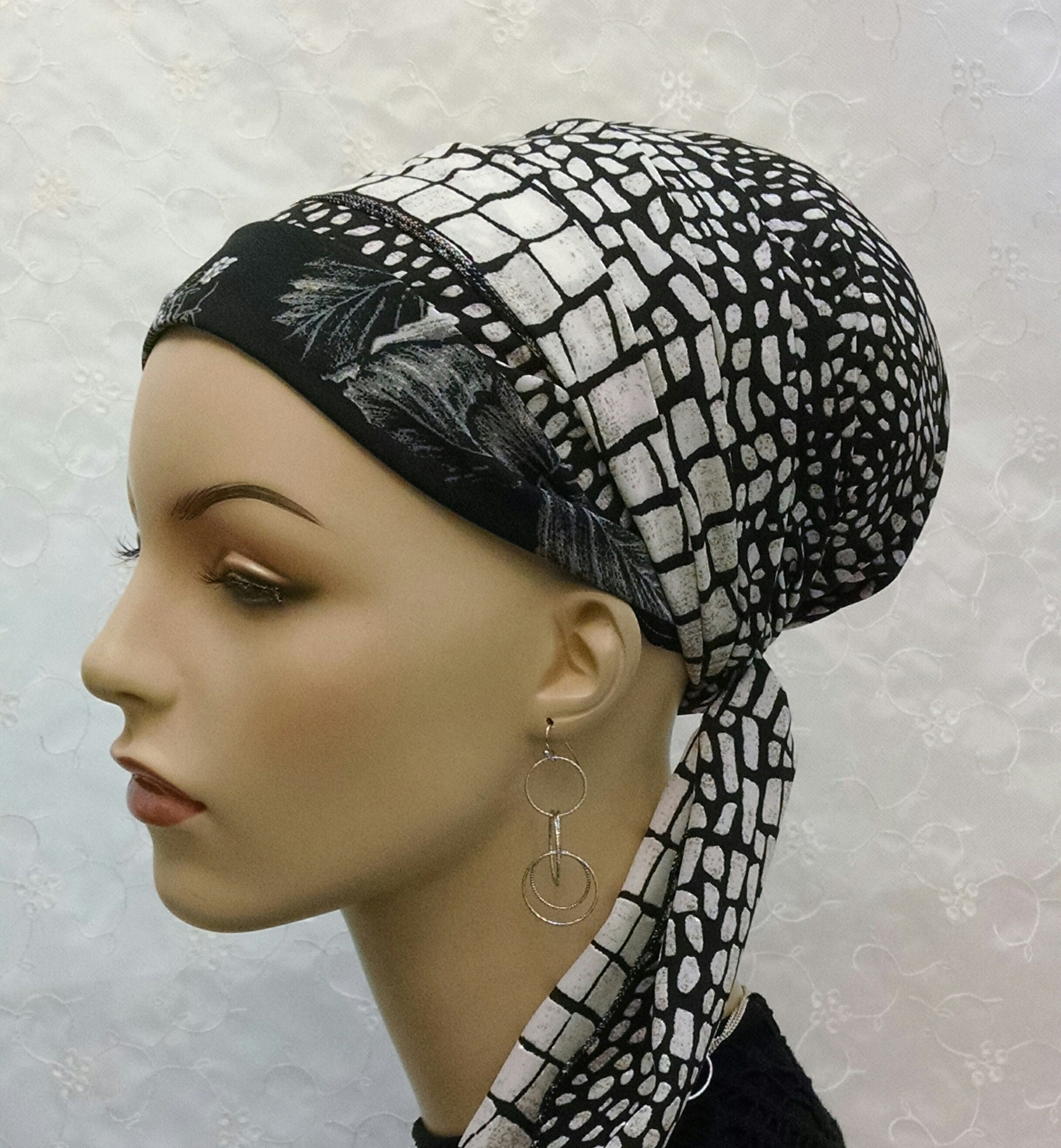 Watch that play of black and off white transition throughout the scarf. Neutral colors to complement many outfits!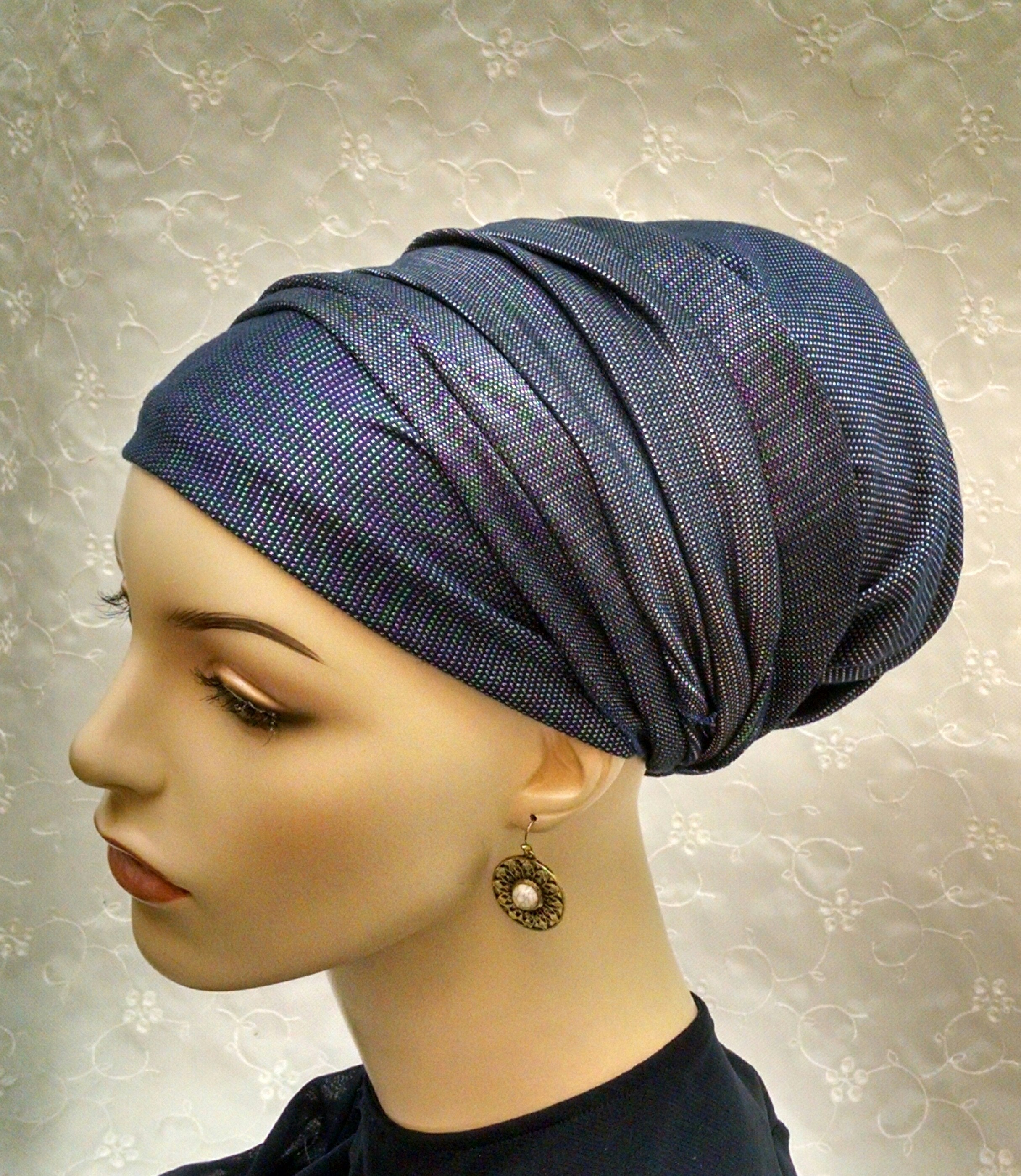 This is one of my go to tichels!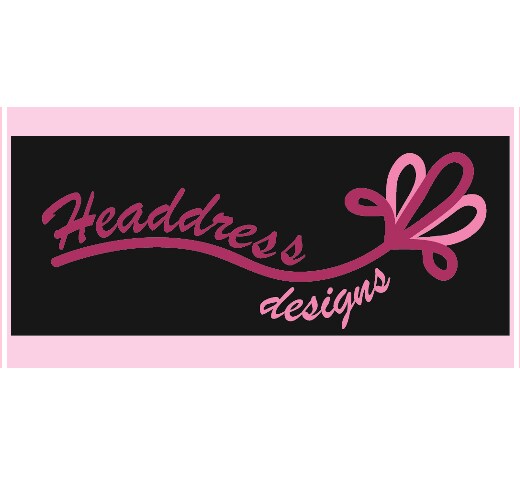 I wanted my logo to express femininity with a modern edge.